Every human in this world wants to have a beautiful face. Some of them feel guilty about their ugly face. I don't insult all of you, but it's true in our daily life right now. If you have an ugly face your face will bully you and so on. If that's happenings in your life, you're right to come here. Why? Because I want to give you some tips how to look good without makeup, check out the list below to find out the secret to take care your face skin.
How to Look Good Without Makeup | My Best Tips For All of You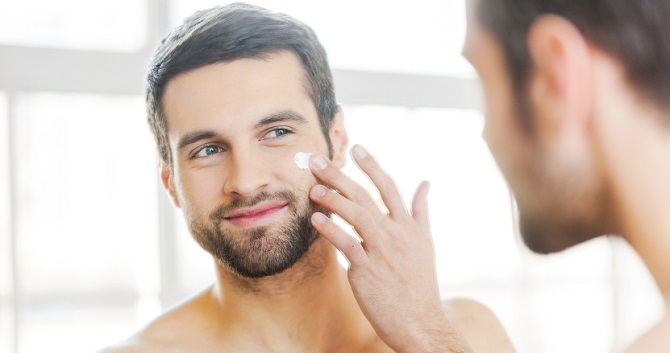 Wash Your Face Everyday: Yeah, when you doing an activity you will sweating a lot and have a dust on your face if you doing the activities outside your house. People who don't really care about this matter they will only wipe out with tissue or the clothes. But, do you think it's effective to clean up your face without any germ in it? I don't think so. Just wash your face regularly with a soap. At least twice a day. If you regularly wash your face it will become dry like a grandpa.
Remove your Makeup; For you girls, if you don't use your makeup again, please remove it. II know if you want to look good, you must wear a makeup as an add-on. But, when you going to sleep, please kindly remove it, because if it stays overnight your face will become pimples thanks to the makeup.
Stop touching Your Face: There are some people who like touch your face or do anything that related to your face. You must tell the to stop because it will affect your face skin. Also, when you like to rubbing your face, you need to stop that too. Why? Because your face will be wrinkle like a grandma.
Sleep Properly: Have a good night sleep is important for all of you. Don't you ever stay overnight if you want to have a good skin? You must know for the people who don't have enough sleep. Yeah, they have a dark circle around their eyes and it will affect your skin also.
Drink a Lot of Water: Water can also good for your skin. It can purify the toxin and make your face look brighter. I also drink a lot of water. As a result, my skin looks so soft. I think you surprised about this fact. Water has this kind of power to make our skin feels good.
How to look good without makeup? You already know the answer to my question above. You can still do many ways to have a beautiful face. This is my opinion how to take care you face. Hopefully, it will help all of you who want to have a good look on your face. Don't forget to leave a comment below if you have another suggestion. Okay, guys, I think it's enough for today. have a nice day and see you all again on the next chance. Adieu……