Eyes are really precious to us. If you damage your eyes you will regret it for sure. Now, how to improve your vision? You can easily find the guide here. I can explain you the basic method of improving your eyes sight and take good care of it. How can it be? Just scroll down your mouse below to find more information about it right away.
How to Improve Your Vision? Check it Out Right Away!
First of all, You can eat food that contains vitamin A, B, and C. The example vegetables that you eat are carrot, potatoes, and pumpkin. It doesn't matter you want to eat directly or you blend it.  I suggest you eat them at least once per week. If you eat regularly, you will get the benefits for sure. Just be patient and see the magnificent effect from the vegetables.
Treat Your Eyes: It means to do anything that can damage your eyes. For example, if you watch TV, just turn on the light to see the better view. You can also take a vitamin each week to keep your eyes healthy. You can also do the eyes treatment by blinking your eyes. Or see the green object. I don't know it's work or not but, based on the researcher, it can refresh your eyesight if you looking at the green object. Not only that, when your eyes feel tired you can see it to cure your eyes a little.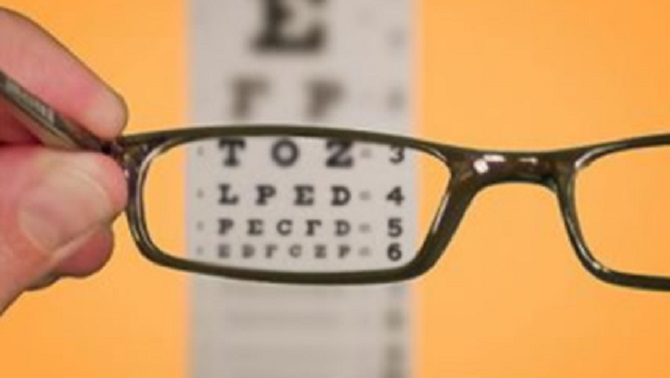 Rest Properly: If you want to treat your eyes better you need to rest properly. If you eyes already give the signal when it's tired, you can't overdo or you will damage your eyes. You must remember, eyes are an important part of our organ system. I recommend you if you stare at a computer screen or video game, every 1 hour you need to take rest. 10 minutes is okay. Don't insist your eyes to overwork or it will damage it bit by bit.
Perform Eyes Exercise: If you want to know your eyes healthy or not, you can do this one as the references. Just write down something on the paper or whiteboard. You need to write down from the big one and the last is a small one. If your eyes normal, I'm sure you can see word clearly as the sky. But, if not, there must be something wrong with your eyes. And that, you need to check it up soon to the doctor to find out more information about it.
That's the way to treat your eyes. So, when I'm asking you how to improve your vision, you already know about it. Now, don't worry about anything. Everything you can solve if you have the will to do it. Okay, guys, I think it's enough for today article. If you want to add something or asking a question about your eyes health just write down you though in the comment section below. Have a nice day and see you all again in the next chance.