Hi guys, today I want to give you some tips to spend your diamonds effectively in this game.  I'm sure all of you looking for Tap Titans 2 tips. This is the right time to become the number player in the game. Some of you who play this game must confuse how to spend your diamonds effectively. Calm down guys, I want to tell you how to use your diamonds. Now, it's time to rise again to tap your phone repeatedly. Take a look at the Tap Titans 2 guide.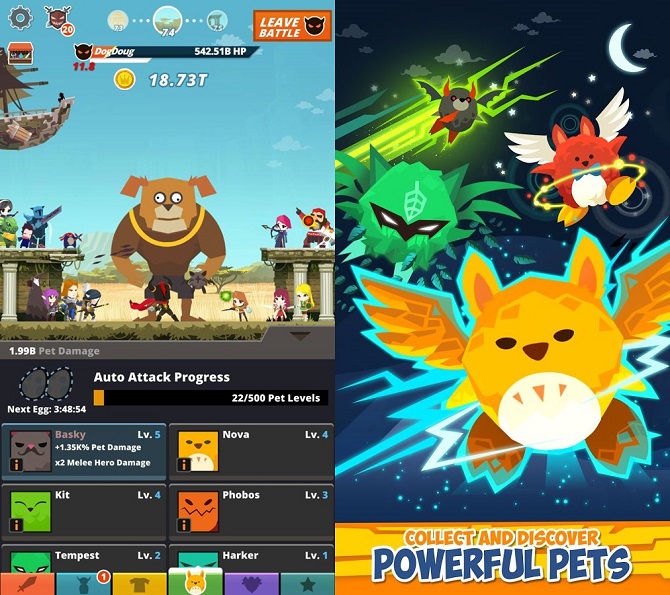 Tap Titans 2 Tips | My Opinion
Before I explain how to spend the diamonds in this game. I want to share you my experience when playing this one. I'm really like this game. It's quite simple to play. You just only tap the monsters to attack. Oh yeah, you can also use the skill to beat the boss immediately. You can also upgrade your tap damage, the higher the damage it will become very easy to beat anything. I'm already played this game for two months. My Tap damage is 900 Billion.
You can also equip a weapon or armor to enhance your character growth rate. I know the stage is kinda repetitive. After you beat the normal monsters, the last boss will appear each time. You do it every time until you get bored. But, what makes me still play this game is because the damage that I give is really tremendous. Also, it's not required internet access to play this one, except to get the login bonus.
How to Spend Your Diamonds?
Now, this is the tips from me. So, it's up tp you want to follow it or not. Some of you must confuse how to spend your diamonds. Is it to buy more pets or but another item? For me, I will spend my diamonds to obtain the gold. For what? Of course to upgrade the tap damage. Why? Because it's really important to make your game much easier than before. Especially, when fighting a boss, you need to beat it within the time limits. If your tap damage is not that great, you will lose and fight all over again.
The other important thing that you need to know is about pets. You can also use diamonds to level up your pets, but it depends on the shop. As for me, those two things is the main important part when playing this game. That's why you need to keep it at all cost. If you don't have it, you can watch a video to obtain the diamonds.
What do you think about the Tap Titans 2 tips? Do you think it's helpful? If so, I'm really grateful for you. Now, I think it's enough from me. Hopefully, after you read how to spend diamonds in Tap Titans 2, your gaming experience will become easier and fantastic. Don't forget to leave your comments below, I really appreciate it if you can do it. Have a nice day and god bless you all.