You want to go on a yacht vacation? Perhaps for the very first time? We've developed a list of the most important factors to consider when arranging a yacht charter vacation. Nothing could go wrong if you do it correctly. Anchor Rides offers the best experience for yacht rentals.
Understand the basics of renting a yacht
It is important to choose the appropriate individuals for your trip no matter how far you go. A charter vacation is a once-in-a-lifetime experience that should run as well as possible. As a result, assembling the appropriate "team" is akin to casting for just a good film. Imagine travelling on an Atlantic crossing; everyone must be a good match for such a voyage for the vacation to be a memorable one.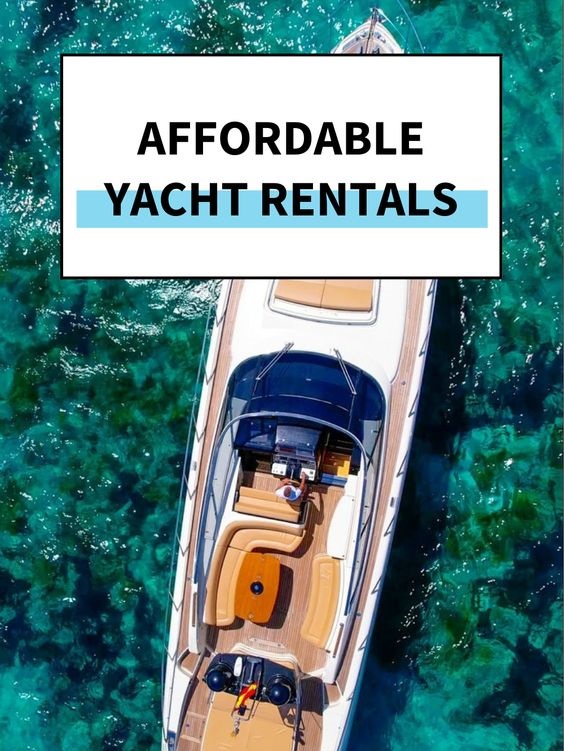 Of course, there are those yacht charter crews who prefer to live in the present and plan their courses as haphazardly as possible. This isn't an issue if are all on the same page. However, it can be a good idea to plan the route ahead of time. Everyone will be able to agree on the specifics and will know what to anticipate during the yacht hire.
Figure out the best fit for you
In order to ensure a successful charter, it is critical to be realistic about the needs and financial capabilities of all participants when choosing the suitable charter yacht. This includes aspects like as comfort, sailing ability level, chosen charter area, local weather, and budget. To know more about your options, access here.
A catamaran may be the correct choice for you if you want plenty of room on board as well as within. With its shallow draught, this sort of yacht is also ideal for anchoring near lovely beaches and deep in sheltered bays. If you want to remain in port each evening, you'll have to factor in increased mooring costs with a multihull. Monohulls may be the sole option for experienced sailors. The catamaran, with its simple maneuverability thanks to the two engines, is also recommended for the less experienced. Motor yachts are a good choice if you want to go about swiftly and effortlessly from one port to the next.
Be mindful about yacht insurance
The deposit and skipper liability insurance are the two most crucial insurances for yacht rental. This is also a good idea for groups of friends or couples to prevent future fights. Another smart precaution is a skipper's travel expenditures cancellation insurance, which ensures that if the captain and therefore the whole charter group are unable to arrive at the location, the travel expenses are not lost. The section on charter insurances has more thorough information on the issue. Here's a beginner's guide for yacht insurance.
Have a clear understanding of your expectations
Be honest with yourself about your sailing ability so that you can relax and enjoy your charter vacation. A skipper's license or evidence of appropriate sailing experience is usually sufficient if at least one person of the bare yacht party possesses one. The sole exception is Greece, where a second group member must demonstrate the capacity to co-skipper.
Keep these tips in mind and rent a yacht to get the most amazing experience that comes with it.