In this modern era, maintaining our body health it's not that easy. The effects can be seen from our activities and consumption. But, it's not impossible to have a healthy body. Of course, having a healthy body will benefit your life and everything that you do will run smoothly. Now, I will give you the tips how to become a very healthy person. Pay attention to the tips that I will give you below.
How to become a very healthy person? Check it Out Right Away!
⇓⇓⇓
Drink Water: The first easiest thing that you can do to maintain a healthy body is by drinking a lot of water. For you who don't believe it, water can make us feel refresh after drinking it. Per day you need to drink 8 times (minimum). If you don't drink water properly, you feel a headache, dehydration. Just do this simple steps and you will be amazed by the power of fresh water.
Get Enough Sleep: In order to maintain your body healthy, you need to get enough sleep. Approximately you need to have 7-8 hours per night. If you always ignore this method and stay up late, bit by bit any kind of disease will attack your body for sure. Of course, you don't want that tragedy to happen, right? Also, when you already sleepy while working, don't overdo it, just sleep and resume the work tomorrow. If you still insist, you won't be productive at your work for sure.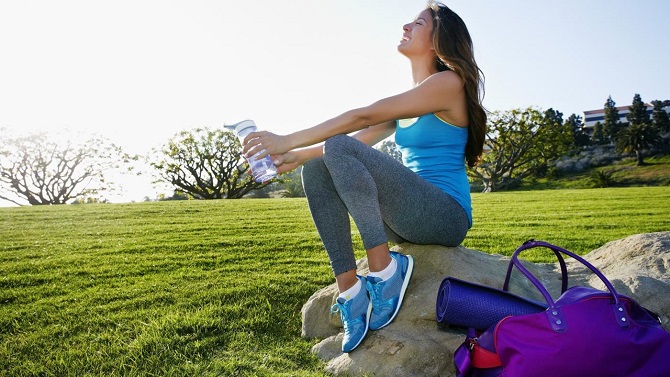 Exercise is also Important: Don't become a lazy person who only looking at your smartphone (LOL). You need to move your body also to maintain your health. The easiest activity that you can do is jogging around your house. If you want to take the full effect you need to do it per day, 2 hours is enough. Not only you become the healthy person, but also you will feel refresh.
Vegetables are your main weapon: Any kind of vegetables is allowed. If you don't like vegetables you need to try it now. You will get a lot of vitamins from it. And the virus from your body will go away for sure if you eat vegetables. Of course, I don't forbid you to eat meat, but you also need to add vegetables as your main food. Just do this simple steps is enough for all of you.
Do your hobby: Actually, it's not related to making your body healthy. But, in order to become a very healthy person, you need to have a positive mind, and the best way to do it by doing your hobby or anything that you like. Having a positive mind can help you to keep staying positive all the time to maintain your body.
⇑⇑⇑
That's the 5 steps how to become a very healthy person. Of course, in order to take effects, you need to do it everyday. If you keep trying, your effort will bear a fruit. Okay, guys, I think it's enough about today article to become a healthy person. If you want to ask something, don't hesitate to inform me by using the comment box below. Have a nice day and may the God bless you all.