Of course, if you read the title, you will remember about  Akiba's Trip game. Do you think this one is the sequel or maybe a prequel? Just keep out your delusion guys. This one is different from the previous one. Only the setting place that has the similarity. While it still fresh, I want to give you Akiba's Beat PS Vita review. I'm sure you curious about this one, from the story until the gameplay. Without further ado, just check the review below.
Akiba's Beat PS Vita Review | What Should You know About This Game!
Summary of the Story…..
A story is pretty simple actually, the main theme is "delusion". Yeah, the story is about the people who have delusion and it's become real in Akihabara. But, thanks to this delusion always repeating, the eternal Sunday has begun. Yeah, the protagonist, Asahi got trapped in the eternal Sunday that he can't escape. So, every day to him is Sunday. That's why he and his friends must stop this disaster by entering the delusionscape to end the people delusion.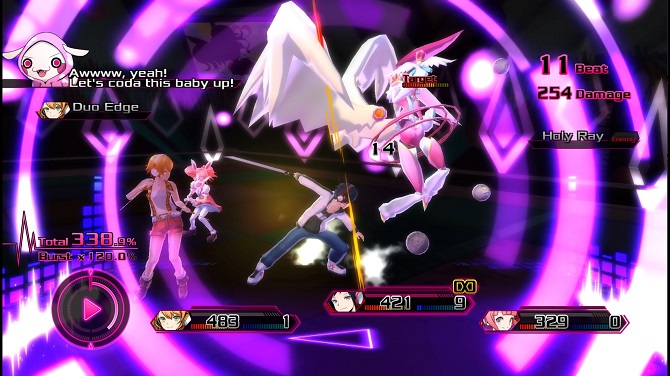 Battle System…..
The battle system is typical your action RPG. it's more similar to Tales of series. Below is the list of the features of a battle system.
AP: or you can also be called action point. Although it's an action RPG, you can't attack all you want. Each action has a limit use. The default AP are 4, you can increase it later on by equipping a better equipment. Each normal attack will cost 1 AP. If you unleash skill it will also cost your AP. So, you need to manage your strategy.
Imagine Field: You notice the left bar or like a play button? If you charge it until half, you can active Imagine Field. So, it's like a DJ. The song power will increase your damage, Also, you will get an infinite AP. After the Imagine Field reduce to zero, you can activate it again to increase your damage even more.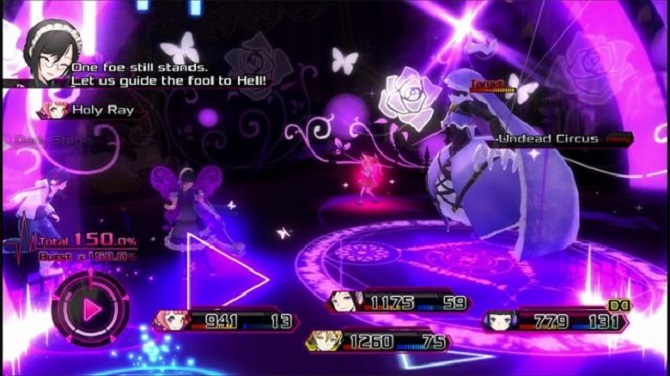 The Graphics Quality…..
How about the graphics itself? Is It good? Or Bad? I think the graphics quality is decent, not that great and not that good. If you compare it to PS 4 version, of course, the Vita is the ugly one. But, I think the developer team needs to increase the graphics aspects because PS Vita power not like this one.
Others Aspect That You Need to Know…..
In the PS Vita version, I noticed some aspects that quiet hassle. It will reduce your gameplay experience while playing this game. Check it out below!
When you changed the language into Japanese, after you close your game it will reset to default. It's really bothersome for some people if they like the Japanese language.
Also, when you load your game from the main menu, the loading times to get inside the game quite slow.
When the first time you enter a new place, you the loading times is quite long to complete.
Open the menu also quite slow, especially, when you want to see others character status.
Overall AKiba's Beat Game
If you love JRPG, of course, this one is a must have. Although the battle system kinda dull, you will still love it. Also the story for me it's quite interesting and mysterious. I'm sure you will love it very much. If you don't have any new game or have nothing to do, try this one can kill your time.
I think it's enough for Akiba's Beat PS Vita if you want to add something regarding this game, don't hesitate to give your comments below. I'm really appericiate it. See you all again next time. After you see Akiba's Beat review, your will to play this game must increase. Have a nice day and goodbye.