Dragon Ninjas is a turn based RPG game that everyone will like really much. If you veteran RPG player, of course, you will try this game as soon as possible. Now, I create this article not about tell the gameplay of the game, but it's the Dragon Ninjas game tips. For fellow players who play this game, meeting this tips it's like find their true soul mate. Without further ado, you need to see the tips that every one player should know about the game.
Dragon Ninjas Game Tips
The Altar of Gems
The best way to get free gems. If you unlock this features in the first play, you need to take advantages of it. Although you need special items to unlock it, it's not really hard to get. You can wait for an event to come to that grant the special item or grind on the field. For the first try, you can generate free gems without using the special item. As I remember it will open up until 3 hours.
Build Villager Hut
When your village grows larger, of course, more people will come to your place. And you will gain much profit from it. But, if you don't have enough village hut, you can't take the people who come to your village. That's why keep building village hut as soon as possible it's the right choice to make more income. So, you don't need to worry about your resources, if you can make more income, it's not a big matter guys.
Train Your Heroes Regularly
Train your heroes at the dojo is really crucial. I recommend you to train all your heroes' type in order to use it in the future battle. Having all types unit ready in the party menu is really crucial in this game. Because it's much safer rather than you only focusing your attention only on some unit.
Don't Forget the Achievements System
Do you want an extra reward while playing the game? If so, you need to see the achievements system that the game implemented. As a good gamer, you need to take advantages of it. In order to open the achievements system, just slide left when you're in the village to see. There are good rewards that you can claim and one of them is gems.
Be Patience!
The last tips from me, you need to be patience while playing the game. In RPG world, you don't need to be so hasty, why? Because it will destroy you for sure. Don't hope for the best heroes when you first play the game, in order to get the best heroes, it takes a lot of time and work. So, keep working hard and do what you must do to make you become the number one player.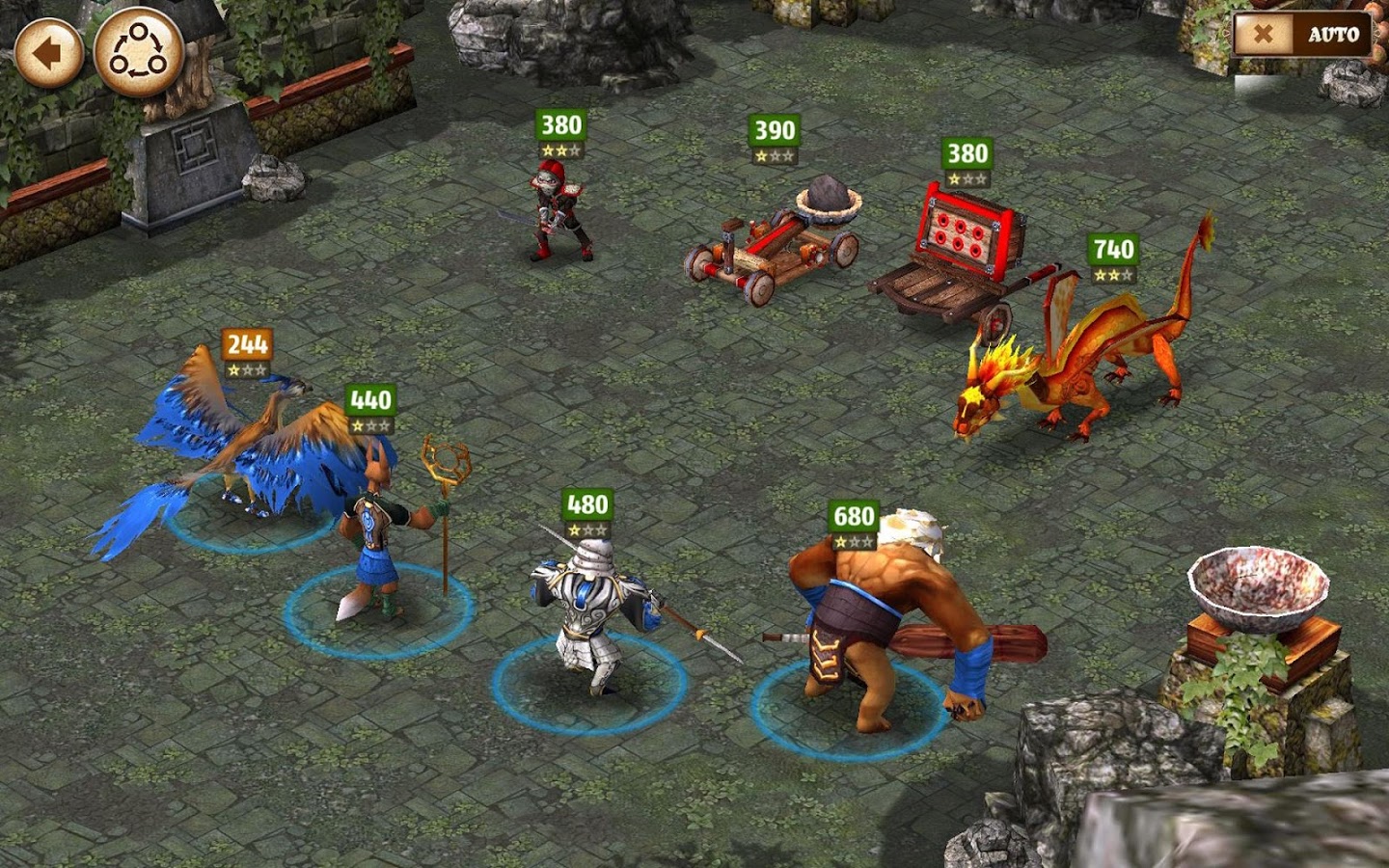 That's the 5 Dragon Ninjas tips that you can follow when playing the game. I'm sure it will help another people who want to play the game seriously. If you still have a problem, you can write down in t . See you all again next time and hopefully, my Dragon Ninjas game tips can help you in the game