If you're thinking of buying a pool home in Las Vegas, you've come to the right place. We'll tell you 5 reasons why you should buy a house with a pool in Las Vegas, one of the sunniest cities in Nevada.
It's a great way to cool off during the summer
Las Vegas receives sunshine for at least 300 days per year and it becomes extremely hot and sunny during the summer. So, a house with a pool is like having a cool oasis in the middle of the dessert. You can cool off and relax while enjoying life with your family and friends no matter what time of day or night it is.
Less expensive than building your own pool
When living in Las Vegas, having a pool is a necessity unless you're planning to spend most of your summer indoors. But, building a pool of your own makes no sense when you can buy a pool home in Summerlin Las Vegas, which is in fact less expensive and more convenient than building a new pool in a house.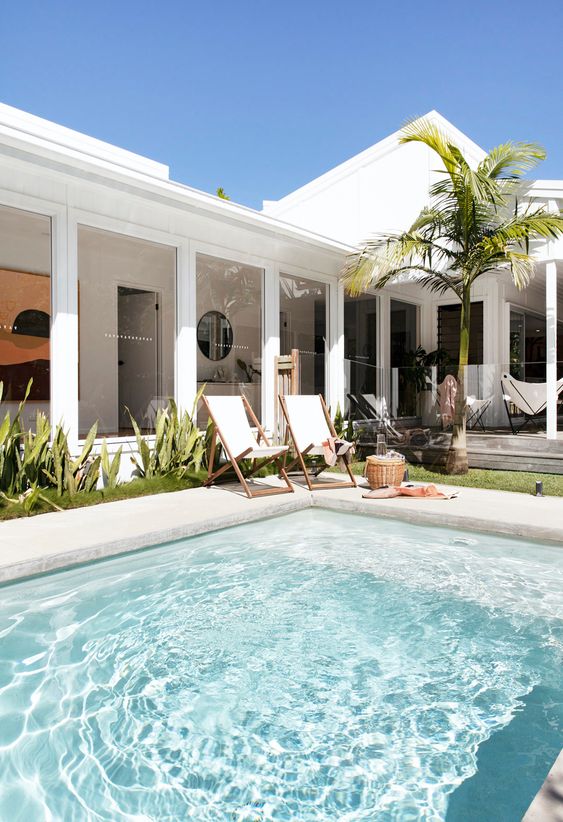 Safer than going to public pools
If you don't want to buy a house with a pool, you can always go to public pools to relax and cool down. Although many fun activities like splash pads and water slides are available at most of these local park pools, is it actually a safe place to hang out and relax? You can easily become victims of so many viruses and bacteria, especially in this pandemic situation with the coronavirus. So, it's better to enjoy in your own pool alone or with family rather than risking your health by using such public pools.
No need to have pool heaters
We all know that heating a pool can be quite expensive whether it's operated via electricity, gas, or solar power. So, some people may be reluctant to have a pool in the house. But you don't have that kind of issue in Las Vegas as you can swim and enjoy your time with family and friends in your own pool year-round without any heaters.
It's a healthy, fun lifestyle choice
Buying a pool home is really a fun lifestyle choice that we all are very fond of but too luxurious for some people. In Las Vegas, however, you can consider buying a house with a pool that has a return on investment. Not only you can spend time alone, relaxing, but also having fun with your family and friends. Kids would love a pool home where they can play on their own water slides and splash pads. Also, colored lighting in the pool would give a delightful appearance at night to the inside as well as outside of your home. Besides the fun you can have in your own pool, you can also get the low-impact exercises that you've always wanted. Swimming is the best exercise to achieve your fitness goals while enjoying it.