Andraursuta.com – If you've always dreamed of having a cozy outdoor retreat, then a Log Cabin Garden Shed could be the perfect choice. Not only does it have a cozy interior, but it also has a unique exterior design that is sure to impress. Imagine the possibilities! Here's how to create your dream backyard retreat. Adding unique lighting is essential, too. Listed below are some tips to help you find the perfect log cabin garden shed.
Tips for Deciding on Cabin Size and Style
First of all, choose the purpose of your cabin. Is it for storage, an office, or a teahouse? This will determine the size and style of your cabin. A children's cabin, for instance, will probably be smaller than an adult's. A home office cabin, on the other hand, may require electricity, and a storage cabin won't need windows. If you're building a cabin for storage, you can opt for a kit, which comes with all the materials and instructions you need to build it yourself.
Another advantage of a log cabin is that it's cheap per square foot. A gardener, especially a hobbyist, will always need extra space to store gardening tools. Adding a log cabin garden shed will allow you to utilize your backyard as storage space, even if you don't have enough land for a full-size shed. You can also get a small one without obtaining planning permission. Just make sure you have the right permits.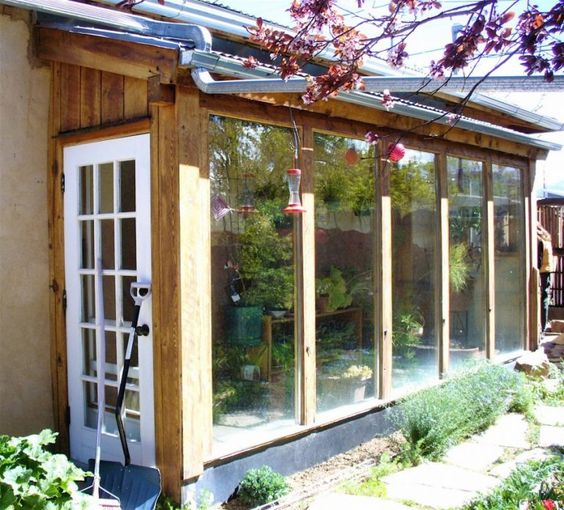 Wood storage sheds are also a great addition to your backyard. They're a great place to store gardening tools, such as the lawn mower. The side of the shed will help it blend into the landscape and keep your tools from rusting or getting baked in the sun. Not only does this prevent your tools from getting damaged, but it also keeps you from spending more money on these essentials. Aside from these, you'll also be able to create a great atmosphere by decorating the landscape around your garden shed with flowers or cacti.
Easy Ways to Build a Cabin Garden Shed
A log cabin garden shed should be built on a level piece of land. A prefabricated cabin will be easier to install if it's on a level surface. Don't forget that panels made of plastic or wood don't fit through arches or gates with bars across the top. You can also choose a prefabricated shed that comes as a kit. These kits include everything you need to assemble the shed, including the floor and roof.
A log cabin is an energy-efficient choice for extra space in your backyard. The natural insulation properties of timber allow it to stay warmer during the winter and cooler during the summer. Unlike other materials, it will not require AC. And as it comes in a variety of styles, it's easier to get permission from your HOA board or architectural committee. The benefits are many! So why not build a log cabin in your backyard today?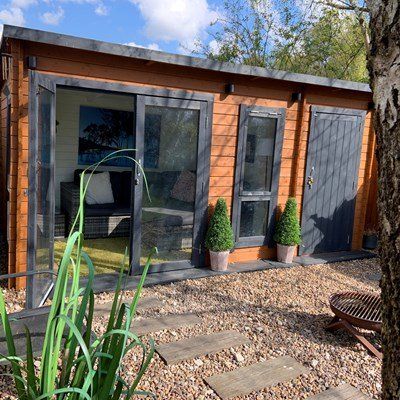 A log cabin garden shed can serve as a spare room in a log cabin. Often used for storage, these portable structures can be used for other purposes. They can serve as an office, gym, games room, or even a kid's playhouse. The possibilities are endless! These portable structures are perfect for your backyard needs. And they're inexpensive compared to custom-built homes. If you're looking for a unique place to store all of your gardening equipment, log cabin garden sheds are an excellent option.
Rustic Style Wooden Cabin Garden Shed
A log cabin garden shed can also be designed as a country farmhouse. This open concept design makes it a wonderful place for gathering partygoers. The rustic appearance and cutout hearts make this space charming. It's the perfect place to entertain guests or simply store your belongings. If you've got a few extra cash to spend, a Log Cabin Garden Shed could be the perfect addition to your outdoor garden party area.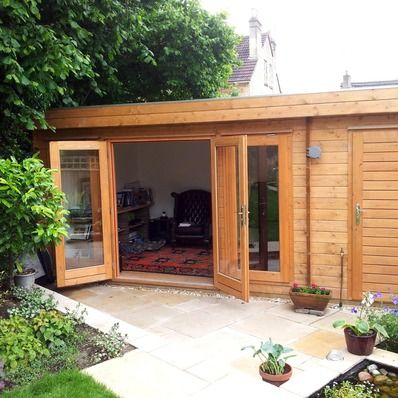 In addition to serving as a home office, log cabins can also serve as a hobby room. They're easy to assemble and come in a variety of styles and sizes. So, if you want a garden shed with extra space but aren't sure where to start, log cabins are the perfect solution. You can choose from a variety of sizes, colors, and designs to create a cozy retreat in your yard.