AndraUrsuta.com – If you're looking for a new look for your bathroom, consider a Scandinavian design. This simple and versatile style has taken the design world by storm. This type of style combines calming colors, handcrafted textures, and light materials. The end result is a bathroom that is as stylish as it is functional. In this article, we'll explore some of the key features of a Scandinavian bathroom. Here are some tips for creating a bathroom that reflects Scandinavian design:
Match colors to create a unique Scandinavian bathroom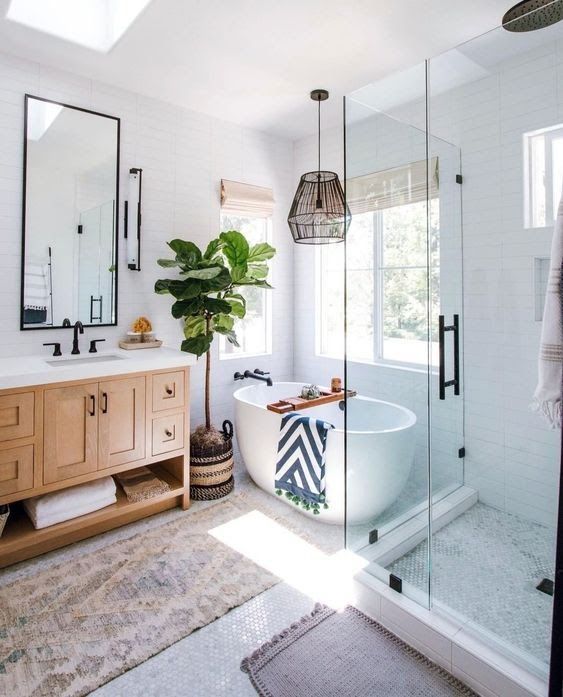 Using muted colors is one of the keys to a Scandinavian bathroom. While white is the most common color used in Scandinavian designs, other muted colors can give your bathroom character. Dark wooden furniture and accessories are traditional in Scandinavian style, but you can introduce them slowly. You can also pair them with rustic accents. You can also mix and match colors to create a Scandinavian bathroom that is unique to you. This design is not for everyone, so consider the overall layout of your bathroom.
Furniture in a Scandinavian bathroom is compact and functional. It should not obstruct the flow of water and make the sink difficult to use. Built-in constructions and wall-mounted cabinets can be used to store items, such as towels and bathrobes. You may also want to include hanging hooks and ladders for towels and bathrobes. This style is often considered minimalist, but it defies the rules of traditional interior design.
How to achieve a Scandinavian bathroom look without going overboard with style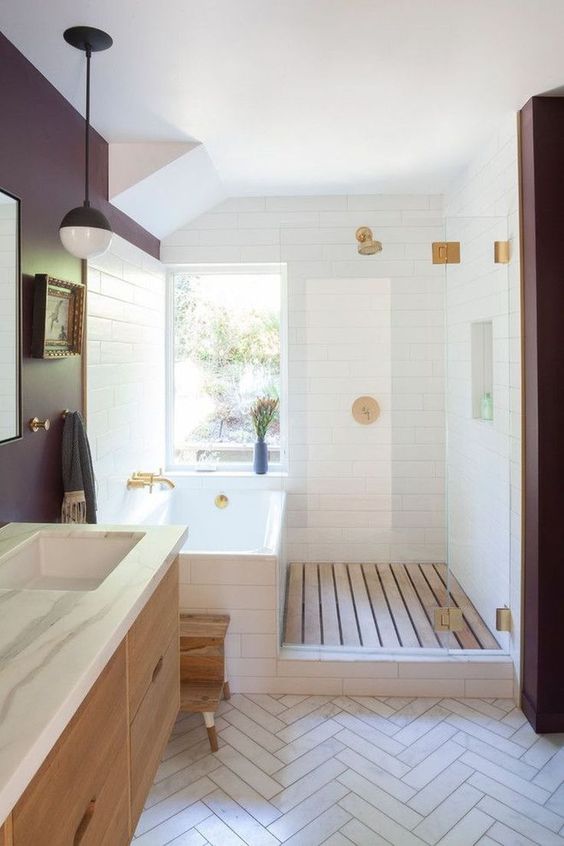 In addition to toilet paper holders, other accessories like decorative items and handcrafted objects will add to the Nordic style of your bathroom. To add interest, try placing a decorative vase of fresh flowers on the wall or counter. You can achieve the look of a Scandinavian bathroom without too much styling. In addition to these key details, you can change your color scheme or change the accessories for a chic look. This way, you can easily incorporate Scandinavian bathroom ideas into your existing home.
Dark colors are another crucial component of Scandinavian design. Black bathtubs and shower screens can make a striking statement in your bathroom. However, if you want to keep the look of a Scandinavian bathroom from being too dark, try white or light grey tiles. These tiles will soften the look of a dark bathroom and create a more serene modern Scandi space. Another way to achieve the look is to add a plant. A plant is always a great addition to any room, and a plant is a good way to add greenery to your home.
Subway tiles are timeless, and will never go out of fashion.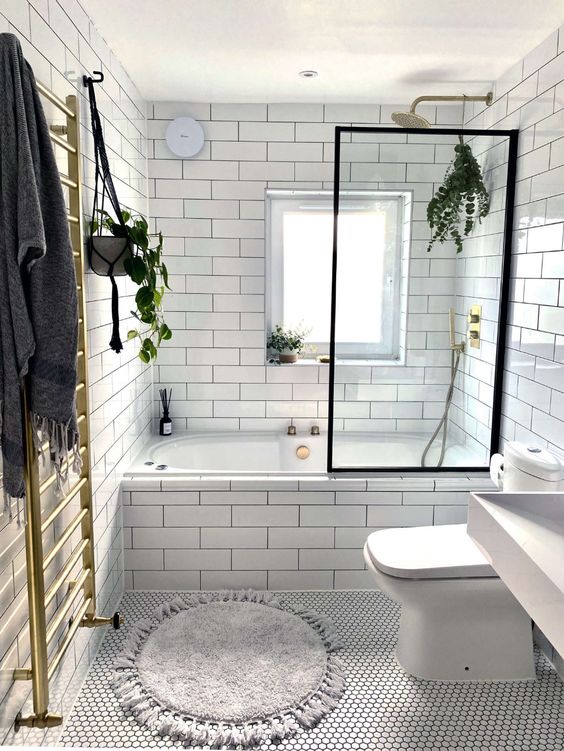 Another popular element of a Scandinavian design is the use of subway tiling. Subway tiles are timeless, and their use will never go out of style. If you're unsure of how to tile your bathroom, you can experiment with the color of grout, as darker grout creates a strong contrast. You can also choose to combine white subway tiles with a dark wood floor. You can't go wrong with a Scandinavian bathroom with either color combination.
For a truly Scandinavian look, the bathroom should have clear geometric elements and a generous ceiling height. To add warmth and comfort, use natural floor planks for flooring. To create a stylish backdrop to your bathtub, choose a partition in earth tones. Sinks and countertops should be round in shape and rest on a wood countertop. Simple, round sinks add a light touch to the room, while modern faucets in gleaming chrome refine the space.
In this Scandinavian-style bathroom, the bathtub is freestanding and is set beside a curtained French window. The vanity area is built into the gray wall, and has white wood cabinets with crystal handles. A wooden ladder serves as a towel rack. In addition, the Scandinavian-Style bathroom is dominated by patterns and lines, with white floor tiles and black grout accented by thick wooden planks. You will also find a colorful area rug in the shower.
Bathroom is a place to relax and unwind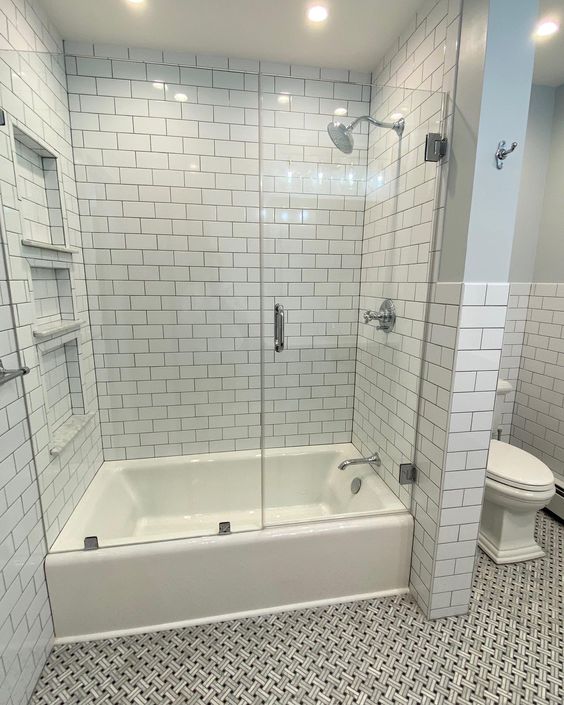 To complete the Scandinavian-style bathroom, the walls and ceiling are white and have large windows. A wooden vanity area holds two sets of sinks, dark faucets, and wall-mounted mirrors. In contrast, the shower area is made of gray marble with brownish accents, creating the illusion of texture on the smooth white walls. A large window overlooks the white bathtub and partially covers the glass wall. The bathroom is a place to relax and unwind.
While the Nordic style is known for its minimalist design, you can still incorporate elements from other cultures in your bathroom. For example, you could place a few candles around the bath to give the space a softer glow while you soak in a hot bath. Besides, there's nothing wrong with hanging plants and shelf plants to bring nature into your bathroom. However, you must be careful not to overdo it because not all plants will flourish in bright windowsills.