Andraursuta.com – One way to make a bathroom more modern is by using bold, colorful tiles. LSL Architects in Paris created this unique bathroom featuring colorful kismet tiles. The designer also turned the alcove next to the shower into a unit of drawers, painting it sky blue to tie in with the tile. A restored antique French basin also adds a unique touch.
How to Modernize a Bathroom
Another way to modernize your bathroom is by using a bathroom design app. These apps can be downloaded to your computer or tablet and allow you to draw up the layout of the bathroom. You can also add windows and doors and play around with different materials and colors. For example, a contemporary-style bathroom could have a concrete floor, large-format tile, and a neutral color. Using these apps makes it easier to try out various materials and see how they will look in your bathroom.
Another way to update your bathroom without spending a fortune is by painting the floor. Painting the floor can make the room appear larger, and it is cheaper than replacing tiles. Another way to modernize a bathroom is by adding mirrors. These not only make the room appear larger, but they also reflect light. A large mirror can also add an airy feeling to a bathroom.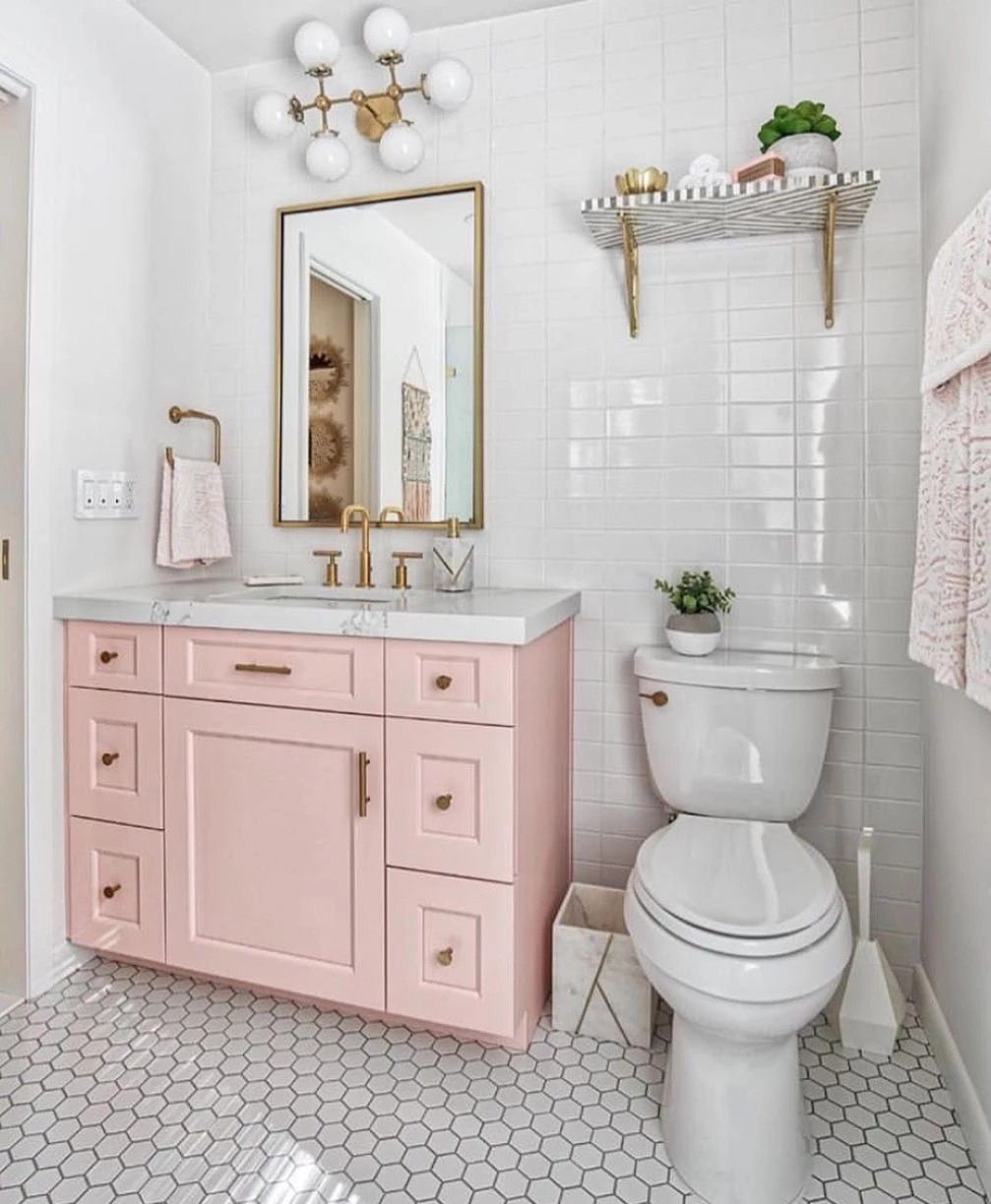 The next step in modernizing your bathroom is to think about the layout of each of the bathroom's main functional areas. You can start by considering the layout of the shower, bathtub, and vanity. You can also consider how much space each of these items will take up. Make sure to allocate enough room for each area. Avoid placing the toilet as the main focal point and instead make the vanity or freestanding tub the main focal point of the bathroom.
Bathroom Inspiration Using Nature
You can also use nature as inspiration for your bathroom. Take note of the existing features in nature and plan a design that emphasizes these. You can also make the space more interesting by using different colors and materials. You can achieve the desired look on a budget by making smart design choices. You can also opt for neutral wallpaper that can add a touch of character.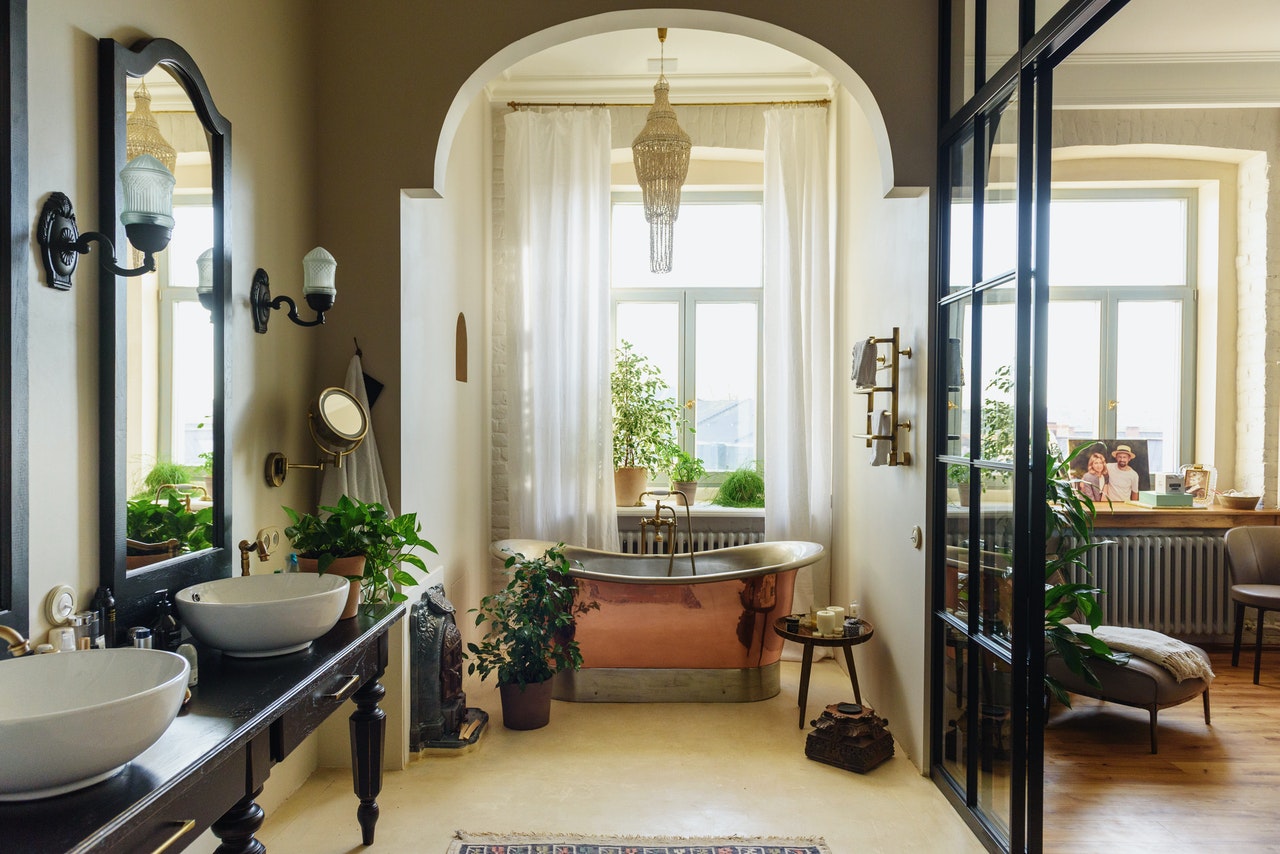 When designing the bathroom, keep in mind how your line of sight will be from the door. Ideally, the toilet should be away from the door. This will prevent a person from having to peek into the toilet. It is also a good idea to use niches to showcase art or plants. Also, you can use dividing walls to section off the wash basin or water closet.
Expressing Popular Unique Style
The most important thing in designing your bathroom is to find a way to express your unique style. A stylish bathroom is a reflection of your personality. In recent years, spa-like bathrooms have become a popular trend. But if you are a more daring personality, go for bolder designs. A colorful wall, a matching towel, or a piece of artwork can set the mood.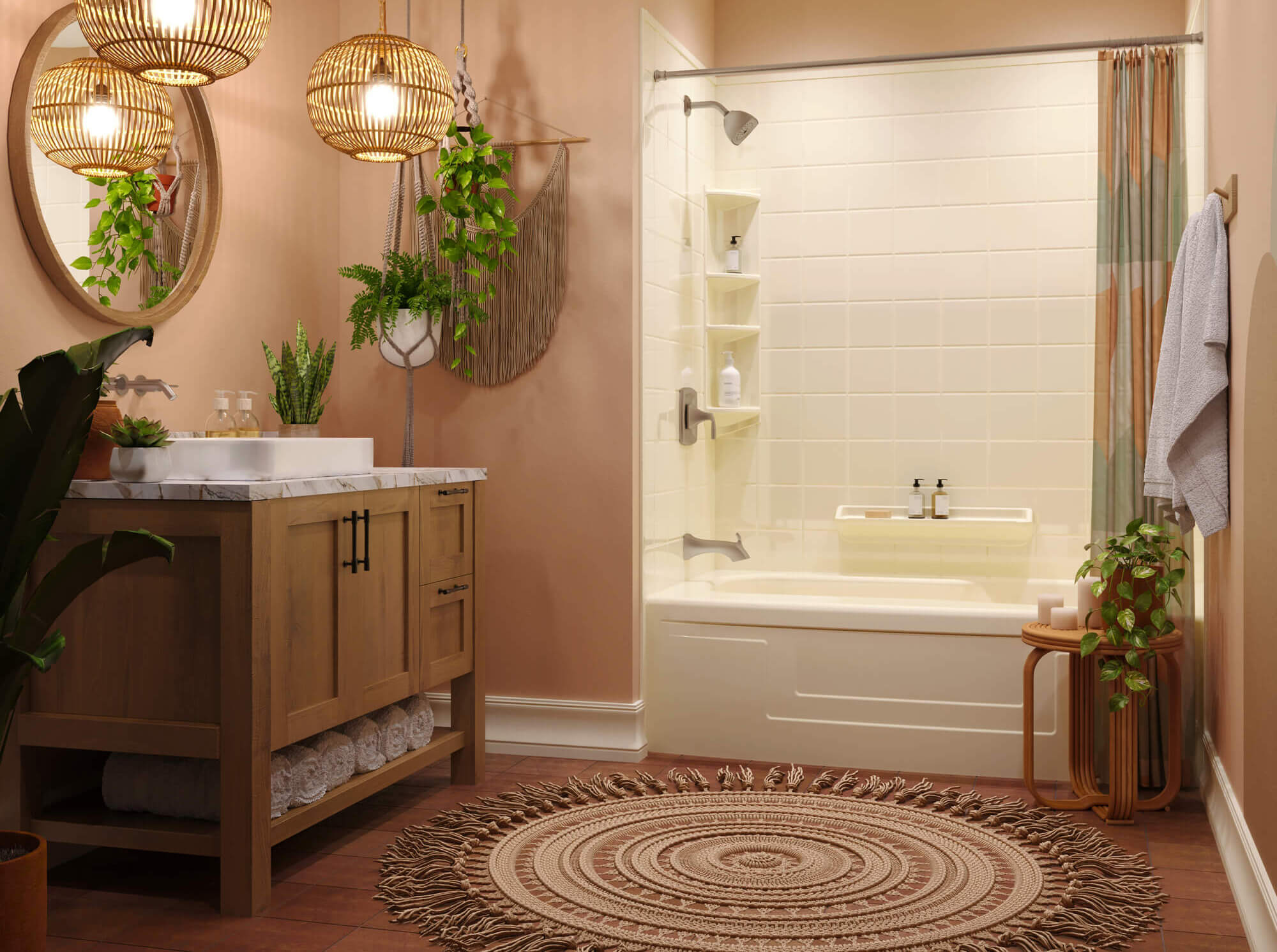 Lighting is another important consideration when designing a bathroom. While it's not the most exciting part of bathroom design, the right lighting can add depth to a space. Accent lighting adds interest, while ambient lighting illuminates the space and improves functionality. A combination of both will make the room appear spacious and inviting.