Andraursuta.com – When furnishing a mountain-style home, you want the look and feel to be warm and comfortable. To achieve this, you can use neutral shades and layers of textures, including faux fur and wool. Depending on the color of your room, you can also add a bit of color with pillows and throws. In addition, you can also add some texture with a textured area rug. In the bedroom, you can choose high-quality linens and cozy duvets for the bed. You can also use a faux sheepskin throw to add warmth to the room.
Characteristics of Modern Mountain House
Mountain modern homes typically have open layouts and tall ceilings. These homes tend to be lighter and airier than other styles. They also tend to feature larger rooms with less clutter. Lastly, mountain style homes often use local materials to create an authentic look. Many of these homes feature rustic wood, stone, and steel accents, as well as reclaimed materials. Adding art to a mountain style home will add personality to it.
Furnishing a mountain-style home can be both exciting and intimidating. Luckily, it's relatively easy to create an attractive look that evokes the nature around you. By choosing neutral colors and natural materials, you'll create a home that's not only beautiful but also biophilic.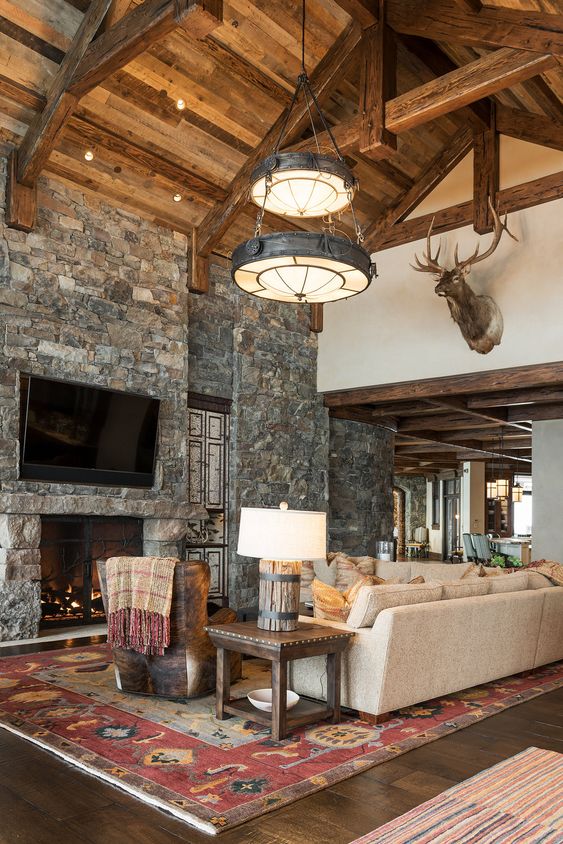 When furnishing a mountain-style home, you'll want to choose materials that can withstand the elements. Because mountain homes have wide temperature swings, interior materials need to be resistant to these extremes. Furniture that is not made from durable materials will crack and fade in a harsh environment. Space constraints are another thing to consider, such as a small door or narrow hallway. This can make it difficult for furniture delivery.
Aesthetic Modern Mountain Style Home Decoration Style
The modern mountain style home decor style emphasizes clean lines, light colors, and natural elements. You can incorporate rustic wood accents by installing wood surrounds around windows, adding natural wood flooring, and incorporating thin wood planks into wall paneling. You can also use reclaimed materials to pay homage to your surroundings. For example, if you're furnishing a cabin in the woods, you can use distressed leather furniture or wrought iron furnishings.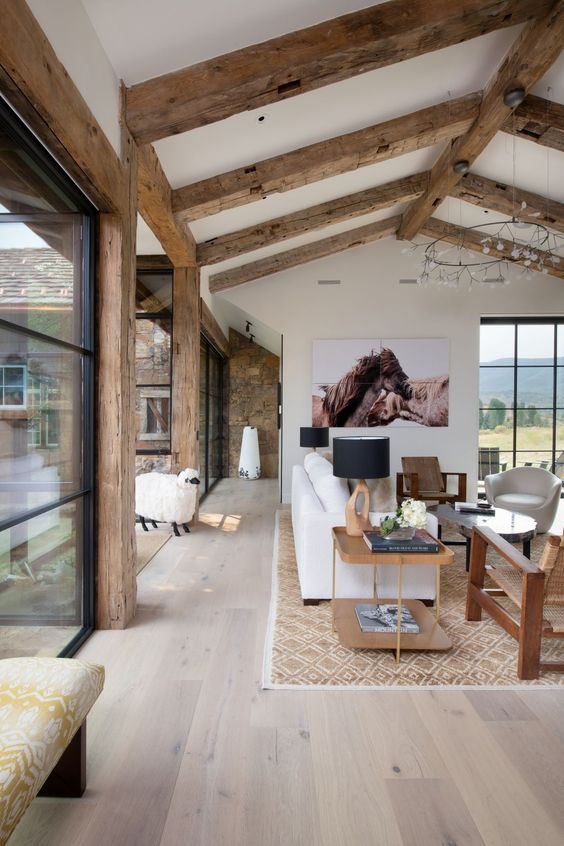 You can also add a few mountain-inspired light fixtures. While faux deer antler-style light fixtures are still a popular choice for a mountain-style home, many people are turning to picture windows to fill their homes with natural light. These windows also serve as a great way to enjoy the outdoors. You can also hang a rustic chandelier or place one above your fireplace mantel. This unique piece of decor will surely draw attention to your living room.
The Best Choice of Wood Flooring for a Mountain-Style Bedroom
To achieve a mountain-style home, you should focus on the feel you want the rooms to convey. Think about the mood you want to create with the decor and furniture. Make decisions that will make your room feel more relaxing and comfortable. A wood floor is a good choice for bedrooms, while natural-looking tile is a great choice for the kitchen.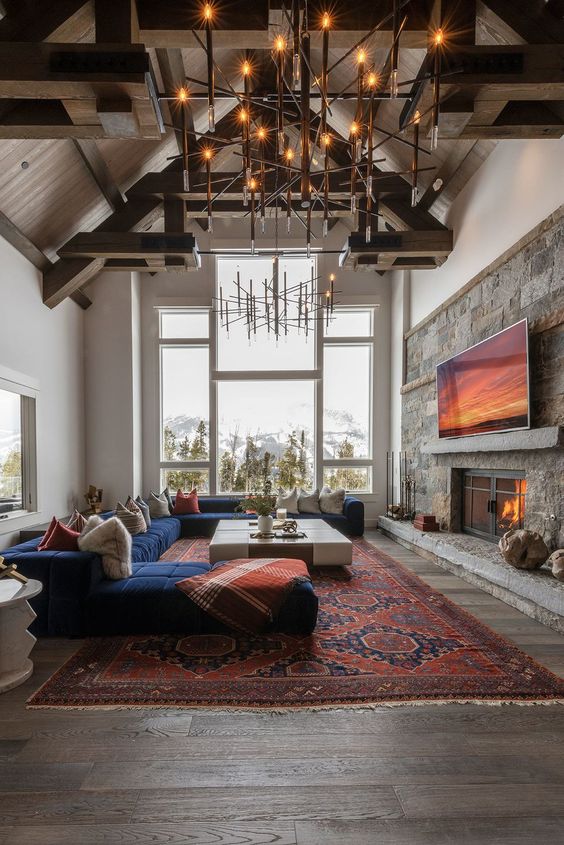 For your living room, you can add rustic touches with wooden coffee tables and basic carpets in light colors. You can also add accessories, like a bearskin rug or a deer head over the mantle. For the kitchen, you can try paneled appliances, which are typically more expensive than freestanding appliances.